With Thanksgiving coming up for all us in the United States, I've been putting a lot of thought into what I'm going to prepare for dinner with my family and I've come across some great recipes — some I've already tried and some I'm excited to try in the next few days. Most families have their own traditional recipes as far as turkey and ham goes, so here are a few appetizers, side dishes, desserts, and drinks to try this Thanksgiving (or any time during the holiday season, really).
Appetizers
Chicken Cranberry Brie Tartlets by Lemon Tree Dwelling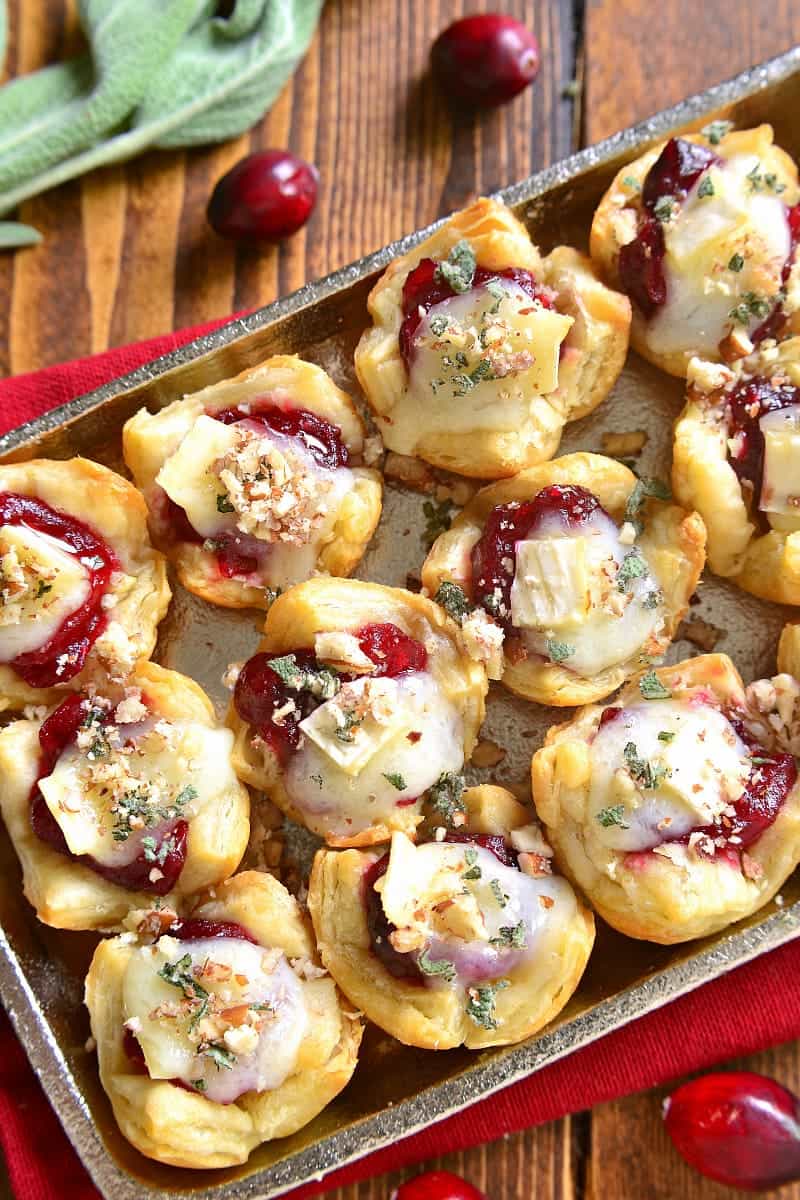 This is basically Thanksgiving in a bite. I personally switch out the sage for rosemary, but that's just my preference. You could even switch out the chicken for turkey and make this with your Thanksgiving leftovers.
Loaded Sweet Potato Bites by A Healthy Life For Me
I love baked potatoes, but with all the food on Thanksgiving, they can be a little too filling. This is the perfect alternative to get all the flavor of a baked potato in one bite (or maybe 5).
Sweet Potato Casserole Bites by Wonky Wonderful
Another sweet potato appetizer, but on the other end of the flavor spectrum. I've always wanted to try sweet potato casserole, but never wanted to make a full-size one in case I don't like it. So I'm looking forward to making this mini bite-sized version of the beloved Thanksgiving dish.
Side Dishes
Garlic Parmesan Scalloped Potatoes by Cafe Delites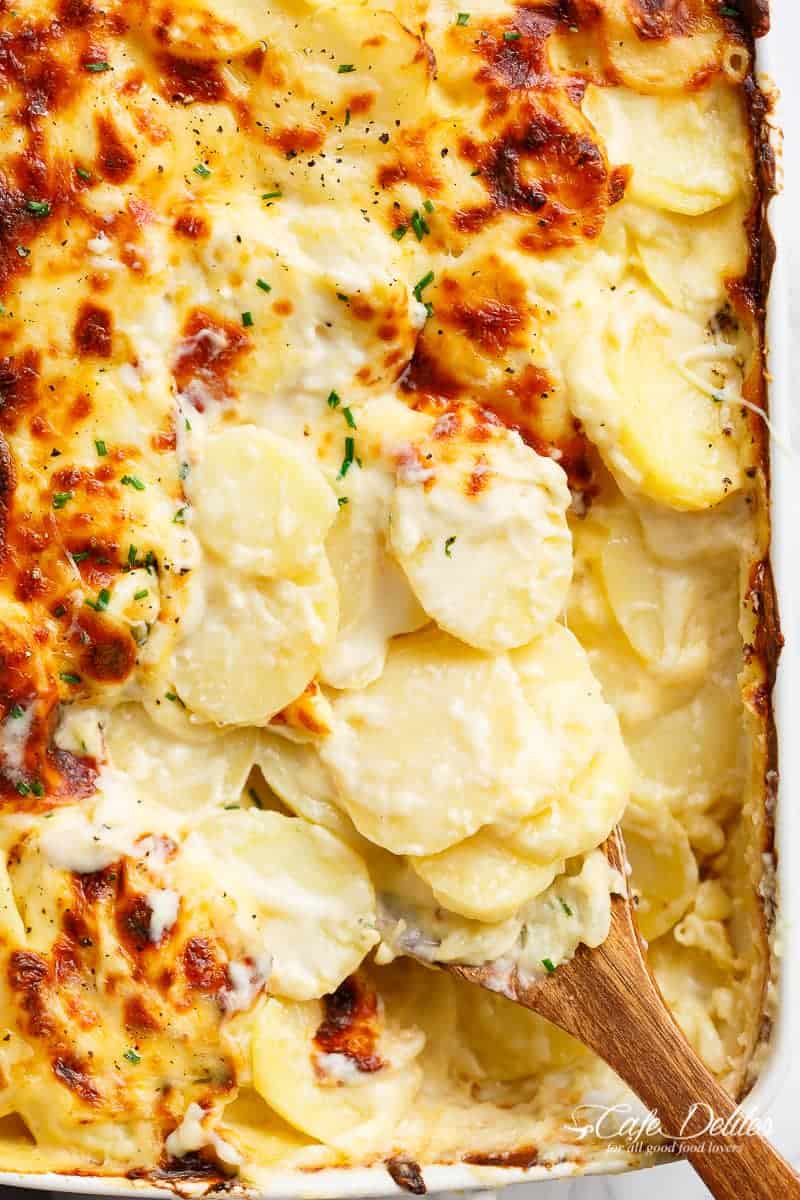 Mashed potatoes are the general go-to for Thanksgiving, but I'm not the biggest fan of it. This recipe has the creaminess and flavor of mashed potatoes, but without the mushy texture.
Baked Mac and Cheese by Recipe Tin Eats
I'm lactose intolerant, so mac and cheese is tricky for me. I personally don't like the vegan mac and cheese recipes I've come across, so I use this recipe and just switch out the milk and cheese for non-dairy alternatives. I have to make up for the loss of flavor with a little extra seasoning, but for the most part it's just like normal.
Equites by The Kitchn
I love corn bread for Thanksgiving dinner, but it can feel pretty heavy with all the other carbs on the menu. Instead, this year I'll try this Mexican corn salad, which is basically an elote in a bowl.
Desserts
Dark Chocolate Pecan Pie by Hershey's
This is the pie I'm making this year, and I'm so excited to try it out. I love dark chocolate and I love pecan pie, so I'm bound to love the combination of the two.
Cinnamon Apple Crumb Cake by Oh My Goodness Chocolate Desserts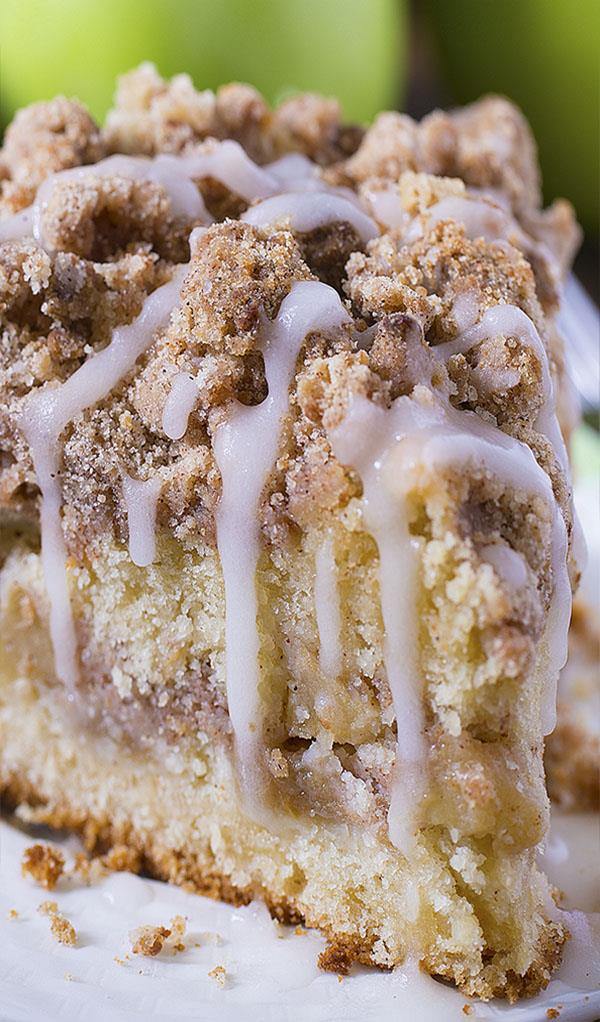 I made this dessert for my dad's birthday a couple weeks ago and it was a hit. If I were to make it again, though, I'd make sure to slice the apples rather than chop as the recipe suggests. Also, I used sparkling apple cider instead of regular cider, and it turned out just fine.
Cranberry White Chocolate Chip Cookies by The Domestic Rebel
There's something about cranberries and white chocolate together that remind me of being home for the holidays, and these cookies are no exception. White chocolate macadamia cookies are my favorite, so I personally add some macadamia nuts into the mix, but they're sure to be just as good without if you prefer.
Drinks
Mulled Wine by Sweet & Savory by Shinee
Mulled wine is the perfect warm beverage during fall and winter nights. Not to mention it makes the house smell great, too!
Apple Moscow Mule by Joyful Healthy Eats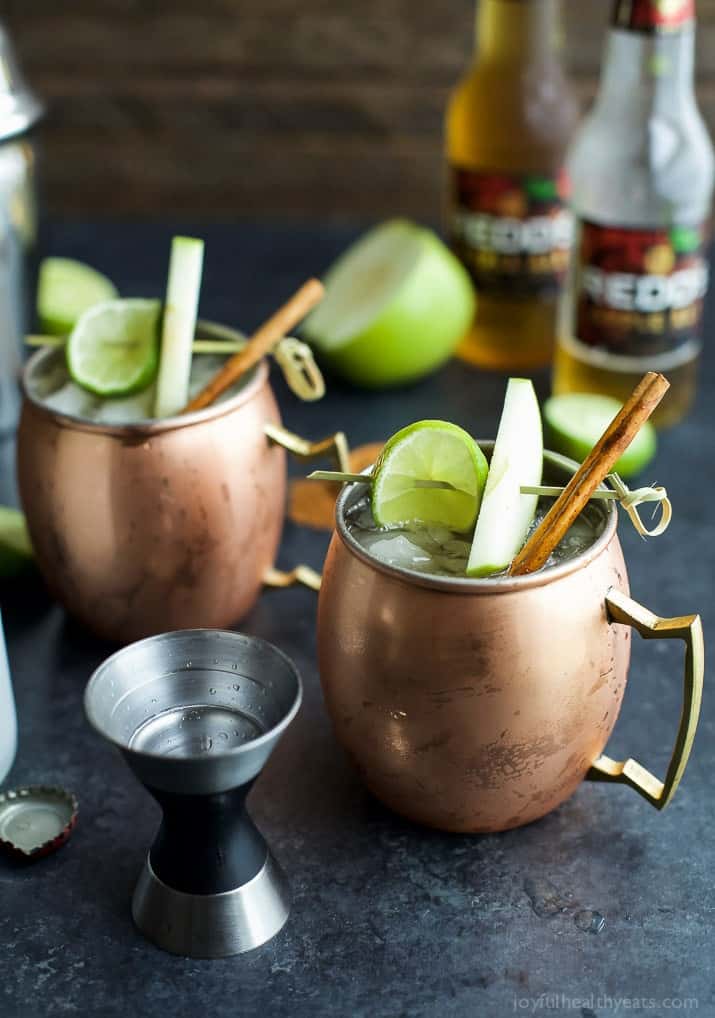 Apple cider and moscow mules are some of my favorite drinks, so I'm stoked to try out this drink. The recipe calls for hard apple cider, but I'll probably substitute it for sparkling apple cider I already have on hand (and make up for it with a little extra vodka).
Cranberry Apple Cider Sangria by Flavour & Savour
This beverage combines the best of the first two drinks, and it's the perfect alternative to mulled wine if you live somewhere where it's still a little too warm for a hot drink (like here in Southern California).
What are you cooking for your Thanksgiving feast? Share them in the comments below?