With all the Black Friday and Cyber Monday deals online, it's the perfect time to do some Christmas shopping. Buying gifts for other people can get pretty stressful, so hopefully this list provides you with some inspiration to make gift giving a little easier this year. Maybe you'll even find a gift for yourself.
For the Homebody:
There are many Etsy sellers who customize blankets with initials, which make great personalized gifts for practically anyone during the winter season.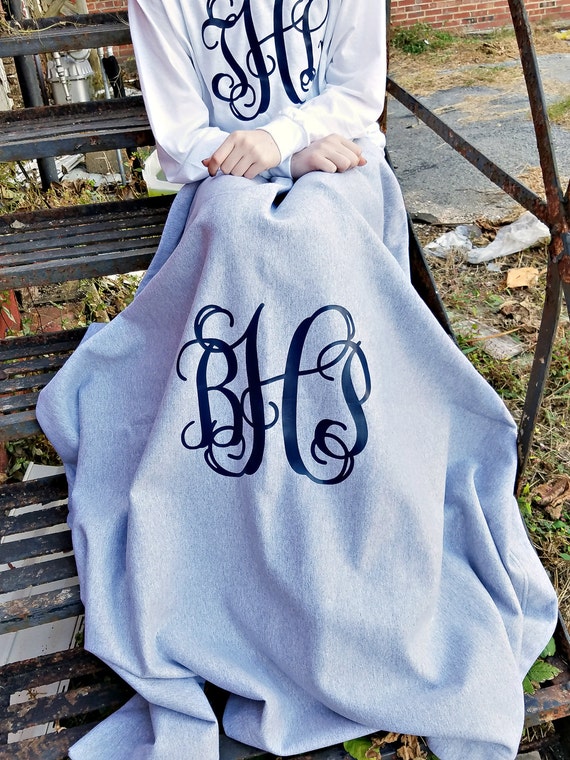 Society 6 is an incredible site to look for unique Christmas gifts. A variety of artists have their prints available to be framed, which is great for someone who recently moved and needs some apartment or home decor. You can also get prints on throw pillows, blankets, notebooks, pouches, or a variety of other items Society 6 offers.
Candles
Holiday scented candles are personally my favorite gifts to receive. Bath and Body Works are known for their holiday candles, so they're a great place to look (and they usually have lots of sales and coupons during this time of year). If you're looking for cheaper options, Target sells holiday scents that, in my opinion, are just as good.
Essential Oil Diffuser 
Not everyone is a fan of having something burning around the house, especially with little kids, so essential oil diffusers are a safer and more natural alternative to candles. You can also give them a set of essential oils to go along with the diffuser.
For the Bookworm:
Mini Library Scented Tea Lights
These little candles are inspired by a variety of books, including The Great Gatbsy, Pride and Prejudice, and The Scarlet Letter. This is a unique gift to give an avid reader to light while they read (or reread) these literary classics.
Framed Quote From Favorite Book
If you happen to know your friend's favorite book or author, they'll love some artwork with a quote from that book or author. A framed print would be nice for them to hang in their preferred reading room, but a quote on a pillow or another home item would also make a thoughtful gift.
Book
This is obvious, but if your friend's favorite author just came out with a new book, or if there's a book you think they'll love, that would make a nice gift. You can put the book in a basket with a mug, hot cocoa mix, blanket, and cozy socks, and they have a perfect set for reading on a cold winter night.
For the Photographer:
This is on the pricey side, but it makes a great gift for a photographer to easily print out their own photos in seconds.
Photographers will probably have their own camera bag, but they're typically more functional than fashionable. However, this one from Best Buy looks like a nice shoulder bag while still being practical for someone who carries their camera around everywhere they go.

For the Traveler:
Hydro Flask Stainless Steel Leak Proof Sports Water Bottle
Hydro Flasks are a little pricey as far as water bottles go, but they're really good quality and keep drinks hot or cold during long road trips and camping excursions.
Packing Cubes Set for Travel
Packing cubes make packing SO easy. They're not the most exciting gift, but they're definitely helpful and will be much appreciated by someone who practically lives out of their suitcase.
Homesick Scented Candle
When someone travels often, after a while they may start to miss home. These candles are meant to invoke memories of each city, helping people cope while they're away from home.
For the Fashionista:
Beret
This style of headwear has been very much on-trend this year, and any trendy fashionista would love to have one in their collection. There are pretty inexpensive berets available at most retailers, including Forever 21 and H&M.
Blanket Scarf
This gift is both cute and comfy, and like berets, you can find them at most retailers too.
Watch
If you're willing to splurge a little, a watch is an essential accessory anyone would love to receive. Nixon and Daniel Wellington both have classic and timeless styles of watches.
For the Pamperer:
LUSH's bath bombs, or any of their products for that matter, make great gifts. They usually come out with bath bombs specifically crafted for the holiday season, and they're even pre-wrapped!
This is perfect for someone who loves to unwind with a nice, warm bath. This tray allows them to read a book, watch a movie, or enjoy a glass of wine while soaking in the tub.
Sheet masks are not only great for your skin, but they're also just a great way to relax and unwind after a long day. You can gift your friend or loved one a sampler set, or you can buy individual sheet masks as stocking stuffers.
I haven't bought myself lotion in years because I've been gifted lotions for Christmas practically every year. It's a practical gift, but if you happen to know the recipient's favorite scent, it can also be very thoughtful.
For the Beauty Junkie:
Palettes are a good gift for someone who is just getting into makeup or even someone who's pretty experienced but could use some new colors in their collection. Morphe has HUGE palettes at relatively cheap prices. They're most popular palettes are the 35O, 35O2, and the Jaclyn Hill palette.
All the parties and events during the holidays are the perfect opportunity to glow a little extra. BECCA has a set of powder and liquid highlighter in their most popular shades, Opal and Champagne Pop. It's a great gift for someone to test a new highlighter or to keep in their travel makeup bag.
No matter what anyone says, you can't have too many lipsticks. This Be Legendary Lipstick & Lip Mattifier Set by Smashbox, available at Sephora, has a nice variety of lipstick shades at a great price. It's my personal pick, but there are so many brands coming out with lipstick gift sets, so keep an eye out for those. Make sure to keep in mind the recipient's skin tone, though, to make sure the lipsticks you choose match them.
What good is makeup if you don't have the tools to apply it? Brushes are crucial but a lot of people are willing to buy brushes for themselves because they add up fast. So, brush sets are a great and practical gift to give the makeup lover in your life.
Real Technique brushes are great quality and relatively inexpensive compared to high end brushes. They currently have a full face brush set including makeup sponges for $49.99, but they also have cheaper sets for face, eyes, and sculpting brushes.
For the Foodie:
World Traveler Spice Collection
This set includes 12 spices from different regions of the world. It's perfect for someone who loves to experiment with cooking, as it gives them the tools to try cooking different cuisines.
This is a good gift for a newly-wed couple or a family, as it allows you to customize a butting board with their last name. However, Etsy also has plenty of cutting boards you can customize with someone's first name, if they'd prefer.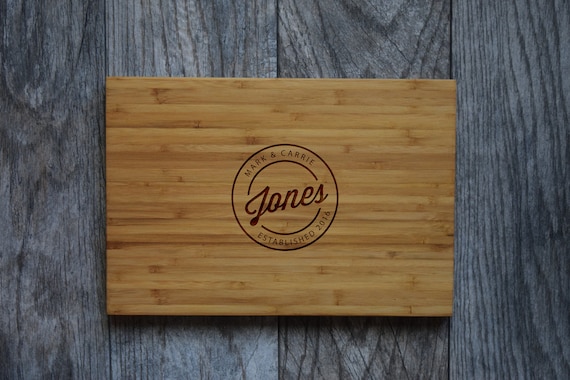 Cook Book
Of course, a cook book is a good gift for a foodie. There are so many out there, you're bound to find a cook book that fits anyone and everyone's tastes. (Personally, I have my eye on Chrissy Teigen's cook book, Cravings: Recipes for All the Food You Want to Eat
.)
For the Starbucks Addict:
I love Starbucks holiday drinks, but they can add up after a while. This coffee sampler allows your coffee-obsessed friend to make their own holiday drinks at home. Pair it with some biscotti or candy sticks for stirring to make it an extra special treat Christmas morning.
Keurig K55 K-Classic Single Serve Programmable K-Cup Pod Coffee Maker, Black
Instant coffee maker, perfect for someone who's busy to pop a pod in while they're getting ready in the morning
This is a unique set of teas including lesser known varieties of tea from around the world. It's a great way for someone who loves tea to branch out and try some new flavors.
For the Cocktail Connoisseur:
Fred and Friends Cocktail Recipe Glass
This gift is perfect for someone who loves to host get-togethers and fix up drinks for their guests. These have measurements for a variety of cocktail recipes printed right onto the glass, making it easy for amateur bartenders. From Vodka, Rum, and Whiskey, there's options for every preference.
This is a good idea for someone who has an affinity for a particular city, someone who recently moved to a new city, or someone who feels a little homesick.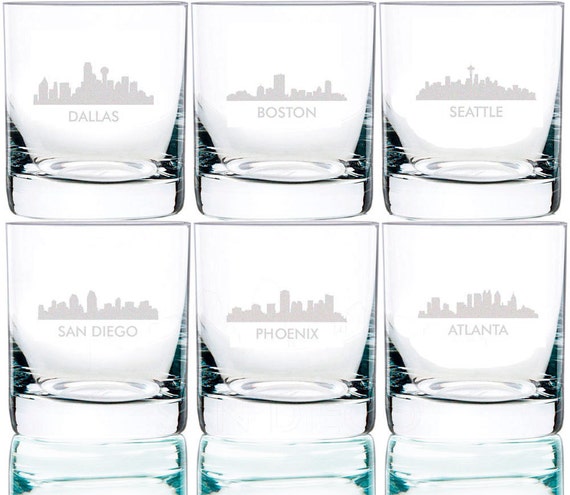 Along the same lines as the previous gift, these coasters are a nice reminder of someone's hometown or otherwise favorite city.
Not only are these wine glasses elegant yet inexpensive, but they're also a great gift for Scandal fans because they're the glasses Olivia Pope uses on the show (specifically the red wine glass).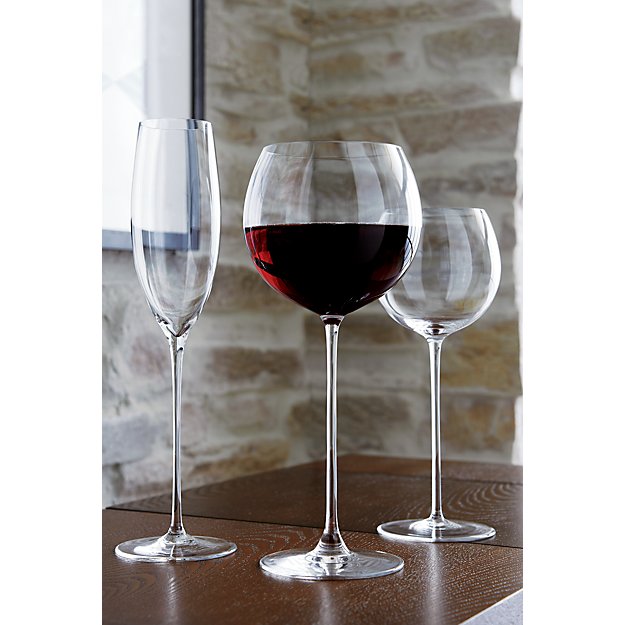 For the Person You Don't Know Too Well:
Mug and hot cocoa mix
A mug is such a simple gift that doesn't take too much thought, but they're also practical and something everyone will appreciate receiving. Mugs are available pretty much everywhere and they come in a wide variety — you can go with a festive mug, a goofy mug, or one with the person's initial. Pair it with a tin of hot cocoa mix, or even a special holiday set of hot cocoa mixes, and you've got a little gift set.
Wine
A bottle of wine is a good gift to give to the host of a holiday party or an acquaintance you might not know well enough to think of a personal gift. Pair it with a festive bottle stopper and/or some mulling spices, and a regular bottle of wine is suddenly a perfect Christmas gift.
For Someone Special:
Etsy Seller IMEJEWELRY creates these unique custom bracelets with a message in your own handwriting. This is such a sweet, sentimental that would be perfect for any special woman in your life.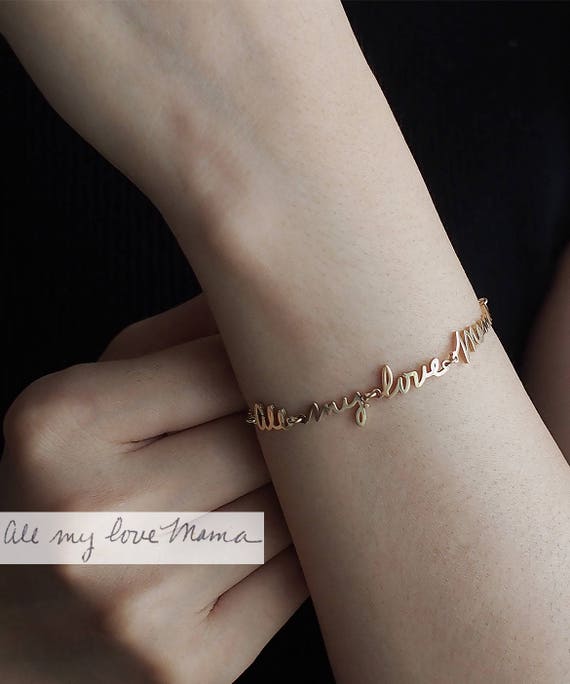 Through The Night Sky, you can get a print of the night sky on any particular night. This is perfect to commemorate a birthday, anniversary, or the night you met your significant other.
Kodak Moments allows you to put together your favorite pictures in a custom book. You can make a book of old family pictures, shots from a recent trip you took with loved ones, or wedding pictures for a close friend or relative (or even your own spouse!) who got married this year.
You can also get pictures printed onto canvases and other types of decor to display them around the house in a unique way other than a typical frame.
Tips
I personally do most of my Christmas shopping online, so I thought I'd share some tips that have made online shopping so much easier.
The Honey Chrome extension automatically finds and applies coupon codes, making it easy to save money. Shoptagr, also a Chrome extension, lets you save items you plan to buy and then alerts you when the items go on sale. And Ebates helps you earn a certain percentage cash back from your spendings on participating websites. All 3 of these have come in handy throughout the year, but especially during the holiday season with even more opportunities to save.
What's on your Christmas list? Share it in the comments below!